THE IMPACTS OF THE POST-COVID-19 ON THE INTERNATIONAL TOURISM AND A FIELD STUDY ON THE MIDDLE EAST MARKET

Özet Görüntüleme: 199 /

PDF İndirme: 489
Anahtar Kelimeler:
Post-COVID-19, International tourism, Middle East market, Travel agencies, Tourism demand trends
Özet
The international tourism industry which makes a vital contribution to the macro and micro economies of countries is gaining more and more value every day. Due to the fragile nature of touristic products, epidemics, natural disasters, wars, and economic recessions highly affect the tourism industry negatively and deeply. The Middle East market is an important part of the international tourism industry in terms of outgoing travel and revenue management. The COVID-19 pandemic has caused great decreases in the number of tourist arrivals and tourism revenues in all countries of the world in 2020 and 2021. As of the second half of 2021, after the measures taken by the countries, there has been a significant increase in international tourism movements, and at the same time, the post-COVID-19 concept has been activated. This study aims to examine the changes in tourism demand trends, destination selections, and holiday preferences for travelers in the Middle East Market within the scope of tourism demand on a global basis during post-COVID-19 process. Within the field study, through a questionnaire, data were collected from the top managers of 121 leading travel agencies operating in the Middle East Market. The obtained data were analyzed by the SPSS package 26 program, using frequency, correlation, and descriptive statistics, and necessary evaluations were made in the conclusion part. This study will contribute to the global tourism literature and can be a road map for tourism and travel agencies.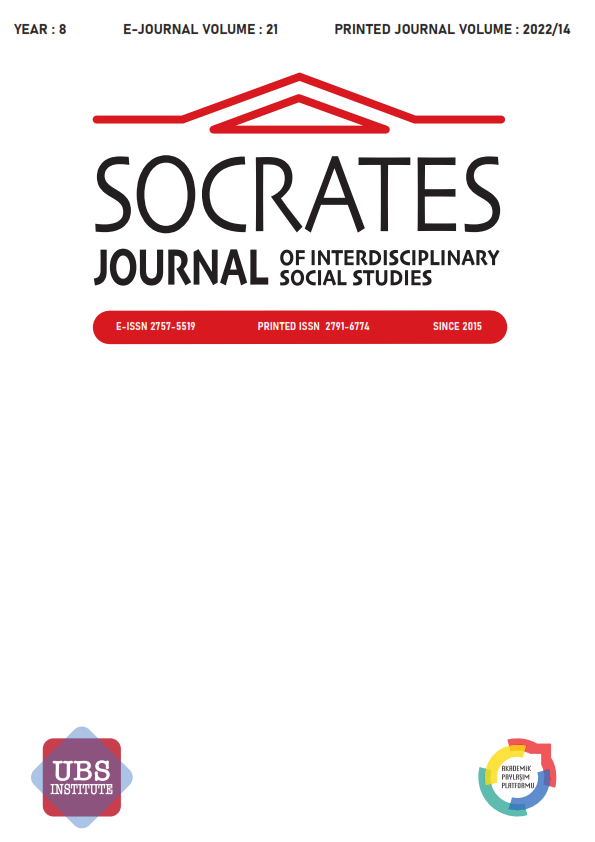 İndir
Nasıl Atıf Yapılır
MENGU CEO Mercan Tourism DMC, Istanbul University Cerrahpasa Vocational School of Social Sciences, Lecturer, cuneyt.mengu@mercandmc.com, C. (2022). THE IMPACTS OF THE POST-COVID-19 ON THE INTERNATIONAL TOURISM AND A FIELD STUDY ON THE MIDDLE EAST MARKET. Socrates Journal of Interdisciplinary Social Studies, 21, 71–88. https://doi.org/10.51293/socrates.330
Lisans
Telif Hakkı (c) 2022 Socrates Journal of Interdisciplinary Social Studies
Bu çalışma Creative Commons Attribution 4.0 International License ile lisanslanmıştır.